Dear leaders, this week I have a special Leaders Letter from Anish Hallan, Anish and I were colleagues, I really enjoyed working with him and sparing in making the best possible product.
Anish is now on a mission to remove burnout from organisations. Having experienced burnout and seen it first-hand at Facebook (and many other large orgs) Anish offers actionable tips to remove the perk approach to mental health and apply real change within your business.
Let's dive into helping you remove mental health being missold as a perk.
---
Free membership to Headspace
Work from home 2 days a week
1 day a year to volunteer at a charity of your choice
The three perks above are a sample of what mental health benefits a company may offer their employees. Whilst this is positive, it still classifies mental health support as a perk, just like a pension or life insurance.
The problem is a pension or life insurance plan are not critical for your employees being productive, healthy and content in the workplace but balanced mental health is.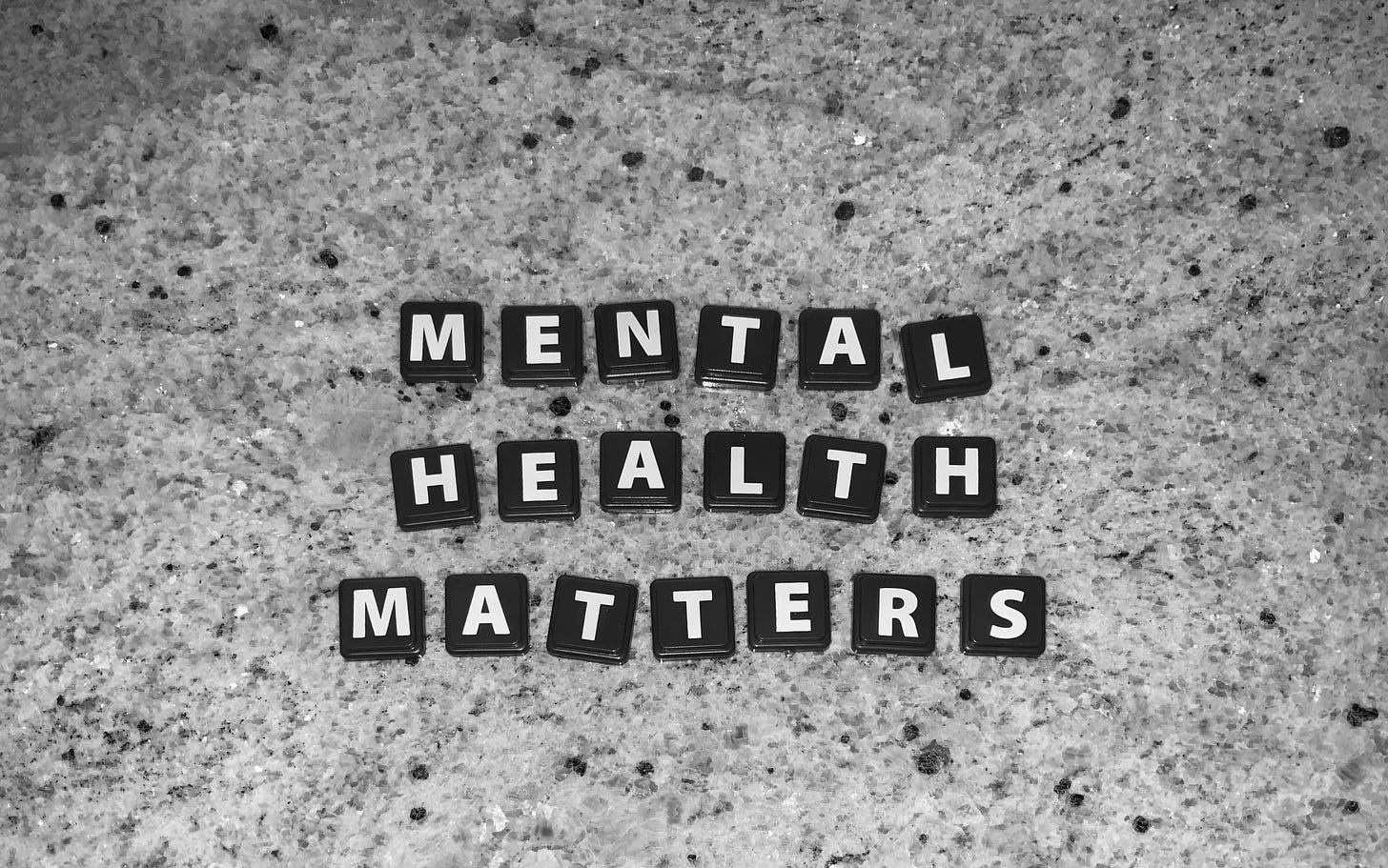 77% of respondents to a survey said their productivity was negatively impacted by their mental health. — Mind Share Partners' 2021 Mental Health at Work Report
That statistic alone is harrowing evidence of how much of a mental health crisis is happening in the workplace and ignoring it will only drive your employees to lost productivity, burnout and eventually churn.
Presenteeism is also on the rise, which is showing up to work but not being able to perform to your full capacity.
Deloitte found that presenteeism costs UK employers between £24-28 billion in 2021 alone.
What's Changed?
Leaders can no longer sweep these issues under a rug and hope they disappear, the old rules don't work anymore:
Older generations are leaving the workplace, ushering in the new generations below and propelling many millennials into leadership positions. They bring a new sense of expectations of what work should be and how people should be treated, but some companies are resistant to making changes from the top down. They're happy to add more benefits to their HR package, but keep avoiding dealing with the innate cultural issues that perpetuate negative mental health culture at work.
The pandemic has accelerated the technological advantages of hybrid and remote working and has given employees a glimpse into healthier more balanced ways of living.
Employees care more about how their work brings meaning and purpose to their lives and want to work for a company where they feel part of a community, rather than just a transactional existence.
Employees no longer want to 'leave their issues at the door'. They want to bring their real self to work and that means talking honestly about what they're experiencing in their lives.
What Do Leaders Need To Do?
Start by creating a culture of transparency and openness from the top which demonstrates leaders and managers expressing their challenges and management of mental health.
This doesn't necessarily need to be through heartfelt speeches, but more in the day-to-day communication such as:
Letting your team know that you're not working one afternoon because you need to rest and have been feeling a bit drained recently.
Promoting a culture of output rather than input. This manifests for example, through allowing people to have focus hours in their calendar where they don't get disturbed.
Having mental health days that an employee can take if they do need extra time out.
Ensure employees take their time seriously off by encouraging them to disconnect when off work and take their entire allowance.
Through talking openly about some of the challenges they face, this sounds simple but will have huge effects.
It's important that leaders have (EQ) empathy so they can connect with their employees, if your managers lack this, then some form of training should be undertaken to equip them with the skills to manage the modern workforce.
Why Will This Work?
We act in accordance with our environment and culture. If an employee sees their management team talking openly, then they feel they won't be ostracised if they go through a mental health challenge at some point.
This is tremendously comforting because they feel the workplace reflects their values, and they don't need to waste precious energy pretending to be 'great' all the time.
People feel like they belong…and that psychological need will help with productivity and cultural cohesion across the team.
Do you need help with burnout or mental health struggles with your business?
Interested in what Anish does? Watch this and find out his why
Get in contact with Anish via his website or on LinkedIn.
Thanks for reading and i'll land in your inbox again next week,
Danny Denhard